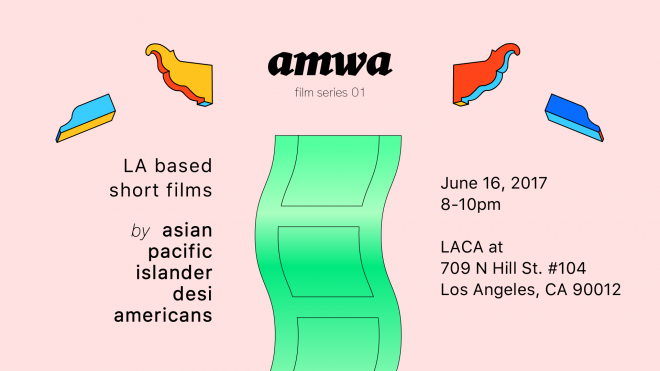 asian mamas working in the arts (amwa) launches amwa film series, a program contemplating pan-asian and cross-cultural narratives localized to los angeles.
amwa film series 01: shorts at laca presents films centered around pan-asian futurity that imagines our post-colonial bodies as complete subjects — dynamic and infinite.
asian mamas working in the arts (amwa) is a collective of asian 'mamas' who work in the arts in los angeles and meet regularly over dinner as a form of self care. we support the representation and mobilization of women-identifying and gender nonconforming pan-asians living in diaspora through programming, exhibitions, and political actions.
Please rsvp for a will-call ticket here