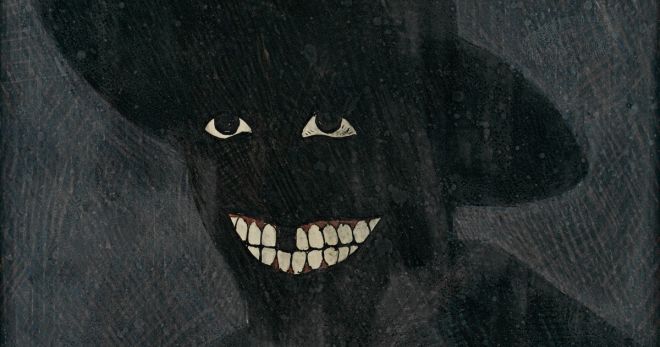 Celestial Object- Black Diamond In The Rough
This presentation and subsequent talkback/panel discussion is an invitation for a community to consider the color 'Black' as it is deployed in art and culture. By unpacking the legacy of Blackness (its origins, meanings and weight) we can better account for how Blackness functions in the present. We live in a world marred by contrast - a world that vilifies the color - a world where Black functions as an eraser and, also, a highlighter. We invite you to consider the following inquiries.

WHEN DEPLOYED AS A MASK OR BARRIER, DOES THE COLOR BLACK GIVE POWER? DOES IT TAKE POWER AWAY?

ARE YOU AWARE OF THE WAYS IN WHICH THE COLOR BLACK HAS AND CONTINUES TO BE VILIFIED AND DEMONIZED ON A HEGEMONIC SCALE?

HOW DOES BLACKNESS FUNCTION IN OUR IMAGININGS OF SELF?

WHY ARE WE CONTINUING TO MAKE PAINFUL REPRESENTATION USING THE COLOR BLACK?

Moderator and lecturer - Jahmal B Golden
Curator - Jasmine Nyende
Panelists - Sarah Gail Armstrong, Kelman Duran, Jasmine Nyende

Jahmal B Golden is an artist currently living in America. As a self identified femme POC , they are constantly finding new ways of conveying their intersectional existence through their creative abstractions. Their dominant medium is poetry , though after participating in an interdisciplinary performance/installation curated by New York artist Yulan Grant at MoMa Ps1, they began experimenting with performance as a mode of testing out concepts they'd investigated in their written work. They spend most of their time pondering the pendulum that swings between 'nature' and 'grace' - measuring the predictable force that propels them back and forth in daily meditations. Golden's recent exhibitions include MoMa PS1, Current Projects Gallery (Florida) and ArtSpace Mexico.

Sarah Gail is a multi-platform, pansexual, panromatic artist with a lust for life that goes unrivaled. She is most well known for her introspective and equally thought provoking poems & performances. Much of her work takes an intersectional feminist approach illuminating issues and experiences of race, gender, class and sexuality. Her most recent works include a zine entitled "Racial Disparity & the Plight of the African American Female" with an accompanying short film and a tape produced by Coolworld which showcasing Sarah's artistic prose & views on the world.

Jasmine Nyende is the lead vocalist for Black punk band Fuck U Pay Us, a model, writer and performance artist from Los Angeles CA.

Kelman Duran is a visual artist, producer and DJ based in Los Angeles. He recently relased his first album 1804 KIDS- a reference to the Haitian Revolution in 1804, after a 12-year uprising when the island won independence from its colonial oppressors.