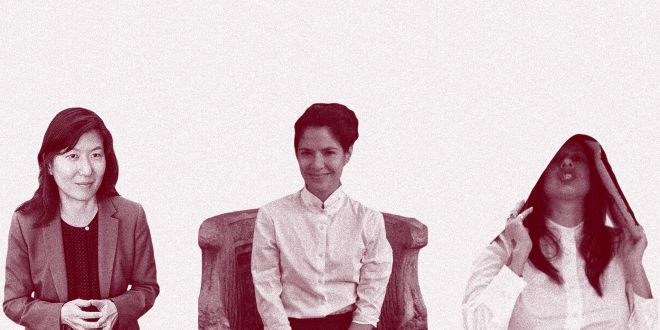 field works: an interview, a slur, a dam
A conversation with Carolina Caycedo, Yxta Murray, and Kathleen Kim
Sunday, August 16, 2020
12:30-1:30 PM

This program brings together three practitioners and their activation of the artist book, the testimonial and the music score. Fieldwork can become a tool to invite revisions, improvisations, and mappings of ecological and social knowledge. These strategies — meandering, open ended, quotidian or mythical— are posed to challenge xenophobic narratives of immigration, the environment, and public health. The panelists will discuss how fieldwork can amplify intelligence and co-learning outside of hegemonic orders.
Join the conversation and performance led by Yxta Murray, Kathleen Kim, and Carolina Caycedo. This event is facilitated by LACA, and will be online via ZOOM. A few weeks before the event, PDFs of the artists' books, fieldwork and texts will be shared for participants to browse and consider questions for discussion during the program.

RSVP on Event Brite to receive the Zoom Webinar link and materials
Program
12:30 - Introduction: Andrew Freire
12:35 - an interview: Yxta Murray and After Maria
12:50 - a slur: Performance by Kathleen Kim
1:05 - a dam : Carolina Caycedo and Yxta Murray discuss The Serpent River Book
1:20 - Q+A
Yxta Maya Murray began to interview Puerto Rican victims and first responders of Hurricane Maria, asking them questions about their experiences during the storm and the efforts of the Federal Emergency Management Agency. Intended initially as field work for a legal scholarly project, these interviews were published in a law review article on federal negligence in Puerto Rico. Soon thereafter Murray transformed the data into a work of short fiction, titled After Maria. After Maria details the complex issues of power, willful blindness, and heroism that were raised by the 2017 disaster. Murray will read from the story and hold a discussion about environmental racism, and race and class discrimination in federal disaster aid and public health efforts. She will also draw connections between the federal government's failures in Puerto Rico with the ongoing willful blindness and gaslighting that we see in the federal response to Covid 19. Published in Conjunctions in 2019, After Maria became the nucleus of a book of short stories about federal policies in the Trump administration, available for purchase through the University of Nevada Press.
Kathleen Kim will present work that addresses the COVID-19 pandemic's exacerbation of troubling structural inequities that persist in the United States, a phenomenon that sustains the legacy of white supremacy. Kathleen will perform a new piece, developed during stay-at-home orders, which contemplates the multiple meanings of "slur," including music symbol, racial epithet and inebriated speech. After facilitating a brief dialogue on xenophobia, migration and racism during the COVID-19 pandemic, Kathleen will perform her new piece.
Carolina Caycedo's Serpent River Book is a 72-page accordion fold artist book that addresses the extractive effects that industrialization and the privatization of river systems have imposed on Colombian, Brazilian, and Mexican communities. Part of Caycedo's series "Be Dammed," which examines corporate exploitation of natural and social landscapes, the Serpent River Book is both a tool and a resource for indigenous communities and libraries alike, and also features in actions and group performances arranged by Caycedo. Organized along the theme of the river, its chapters are "Source," "Upper part," "Middle part," "Lower part," and "Delta." These sections contain manifold resources, including aerial footage of rivers and dams, poetry written by those effected by extractive corporatism, memoirs, photographs, collage, and embroidery. In Caycedo's discussion of her project with Yxta Maya Murray, she will recount the book's origins, its contributors, and its many forms of activation.
__

Yxta Maya Murray is a novelist, art critic, playwright, and law professor. The author of nine books, her most recent are the forthcoming story collection, The World Doesn't Work That Way, but It Could (University of Nevada Press, 2020), and the novel, Art Is Everything (TriQuarterly Press, 2021). She has won a Whiting Award, an Art Writer's Grant, and has been named a fellow at the Huntington Library for her work on radionuclide contamination in Simi Valley, California.

Kathleen Kim is a violinist, composer, human rights lawyer, activist, and law professor at Loyola Law School. A musician with backgrounds in improv and avant jazz, Kim uses extended violin and voice to create musical abstractions that provoke shared emotions and experiences. Her collaborations include avant chamber ensemble LA Fog and duo SheKhan. She studied with Yusef Lateef and Jim Nadel, and performed at the 2017 Venice Biennale and 2012 Whitney Biennal. Kim's work in the law has proved just as impressive. A nationally-recognized expert on immigration and human trafficking, her scholarship investigates the intersection of immigration law, workplace rights, civil rights and the 13th Amendment, and has addressed, among other things, the law's response to coercion in the context of human trafficking and the exploitation of undocumented workers. She is co-author of the first casebook on human trafficking. She currently co-directs the Anti-Trafficking Litigation Assistance and Support Team and was a gubernatorial appointee to the California Alliance to Combat Trafficking and Slavery. In 2013, she was appointed to the Los Angeles Police Commission, and in 2018, she combined her talents to write the score for a play about the Christine Blasey Ford Hearings, Advice & Consent (LARB Books, 2018) (with Yxta Maya Murray).

Carolina Caycedo is a London-born Colombian artist, living in Los Angeles. She participates in movements of territorial resistance, solidarity economies, and housing as a human right. Carolina's artistic practice has a collective dimension to it in which performances, drawings, photographs and videos are not just an end result, but rather part of the artist's process of research and acting. Her work contributes to the construction of environmental historical memory as a fundamental element for non-repetition of violence against human and non-human entities, and generates a debate about the future in relation to common goods, environmental justice, just energy transition and cultural biodiversity. She has held residencies at The Huntington Gardens, Libraries and Art Collections in San Marino, California DAAD artists-in-Berlin program , amongst others. Caycedo has received funding from Creative Capital, California Community Foundation, Los Angeles Department of Cultural Affairs, Harpo Foundation, Art Matters, Colombian Culture Ministry, Arts Council UK, and Prince Claus Fund. Recent solo museum shows include Care Report at Muzeum Sztuki in Łódź; Wanaawna, Rio Hondo and Other Spirits in Orange County Museum of Art, and upcoming at ICA Boston and MCA Chicago. In 2019 her work was part of the 45 Salón Nacional de Artistas Colombia, Chicago Architecture Biennial, Film sector of Art Basel in Basel, and will be a 2020 visiting artist at the NTU-CCA in Singapore. Caycedo is a member of the Los Angeles Tenants Union and the Rios Vivos Colombia Social Movement.