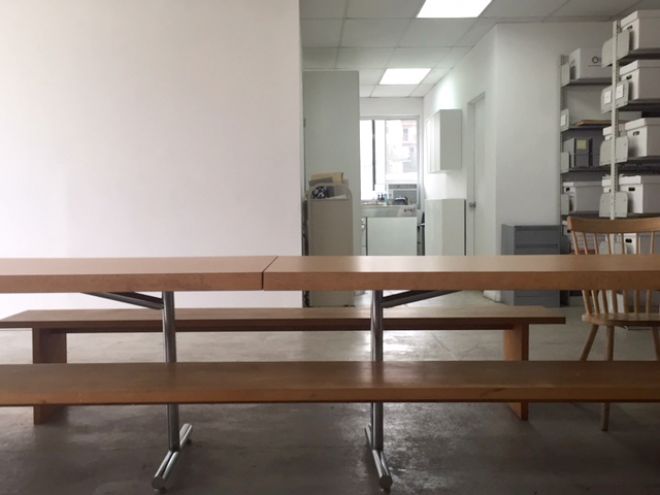 This month at LACA:
Nov 5
Incendiary Traces
invites viewers to draw the landscape of the Mediterranean within the virtual battlespace of Arma 3. Arma 3 is an open world, military simulation game sited on the fictional island of Atlis, inspired by the real-life Greek island of Lemnos. Drawing in situ, we will look closely at Arma 3's version of this landscape in conflict, and consider the politics of visualizing the southern EU border.
2-5 PM
www.facebook.com/events/539294846411993
Nov 22
Overcrossings Project
was a series of three happenings on three pedestrian overcrossings above the Interstate-110 Arroyo Seco Freeway during summer 2016. The project culminates with a book launch and panel discussion at Los Angeles Contemporary Archive (LACA). The Panel will be moderated by Harry Gamboa Jr. and include Jonathan Crisman, Flora Kao, Andrea Huber, Frances Huynh, Ryan S. Jeffery, Kristy Lovich, and Scott Oshima
2-4 PM
www.facebook.com/events/146141989348532/?
Nov 18
Seed Drive for Puerto Rico
Please join us at the Los Angeles Contemporary Archive (LACA) for an afternoon of food and community in solidarity with Puerto Rico. Please bring *SEEDS: Sprouting seeds, Beans, Cucumber, Squash, Radishes, Turnip, Bok choi, Okra, Kale, etc
2-5 PM
www.facebook.com/events/1482466041872290/?
June 26
Arttextum with Frida Cano at Los Angeles Contemporary Exhibitions
moderated by LACA curator/archivist Maite Muñoz
Maga Books presents the release party for LIFE TASK, a new book by Keith J. Varadi
7-11 PM
www.facebook.com/events/263167584041226/